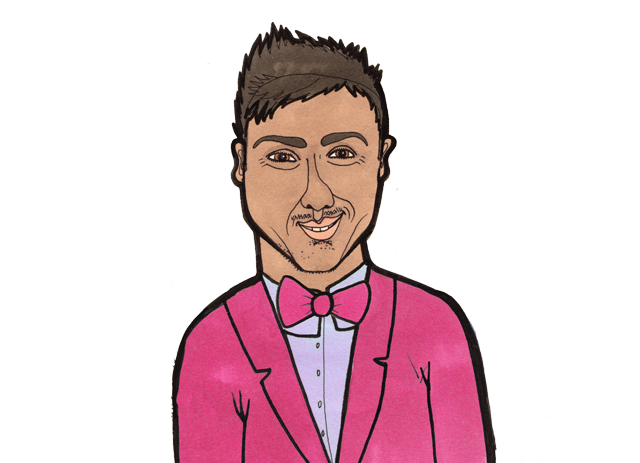 Posted December 6, 2011 Celebrities, Men, TV, X Factor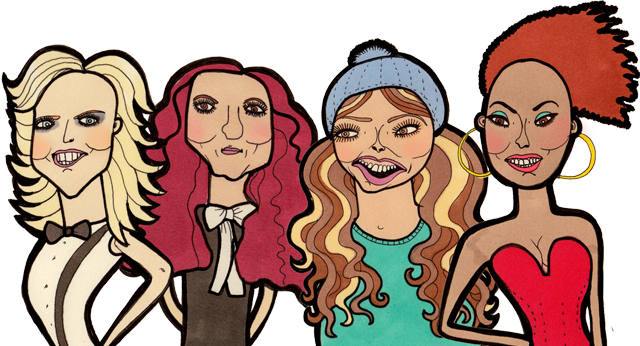 Posted December 5, 2011 Celebrities, Portrait, TV, Women, X Factor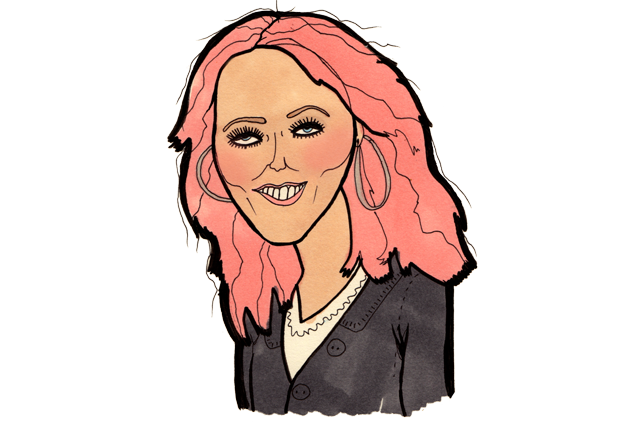 What is up with her eyes?
Posted November 14, 2011 Celebrities, Portrait, TV, Women, X Factor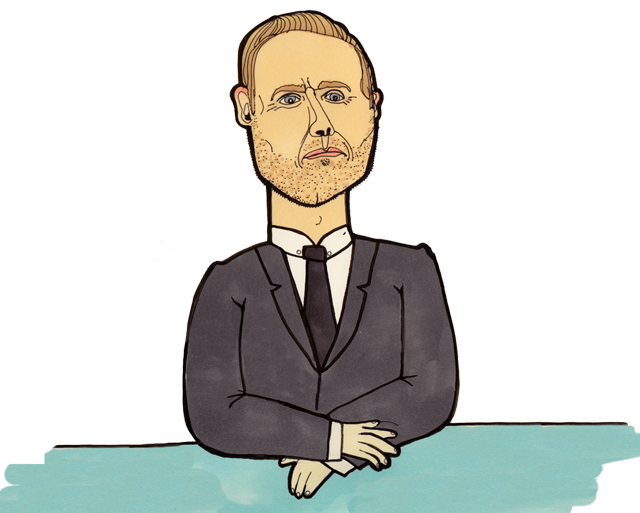 This weeks Xfactor was full of drama! The judges seem to really lay in to each other, Tulisa in particular was stirring and causing a right rumpus. I really wish she would just let the whole 'is it rock?' argument go, and she really shouldn't have brought up the Misha issue. I felt that that was very unfair on Misha, humiliating her and ruining her character on live telly was really childish and unnecessary.
Even though her Sunday dress was AMAZING, I'm not sure if I like Tulisa, she is quite annoying. She speaks slowly like what she is saying is really profound, and she over uses the phrases "No one can deny…" and "To be honest…". I think she is far too immature to be on this show- she needs to take a lesson from Kelly, who usually avoids the politics and critiques the vocals and performance in her trademark smart & sassy manner.
The performances on Saturday were quite poor in general. Jonny, Frankie, and Sammy were boring and although Janets performance was quite good, in the VT where she was talking to the reporters I felt like punching her face. Kitty didn't really get a chance to sing properly, which I think was a shame and probably why she was in the bottom two on Sunday. I thought Kitty deserved to stay, but I doubt she will last much longer in the show. I just don't think her voice is good enough.
PS
I love Kellys big dark doe eyes.
Posted October 24, 2011 Celebrities, Men, Portrait, TV, X Factor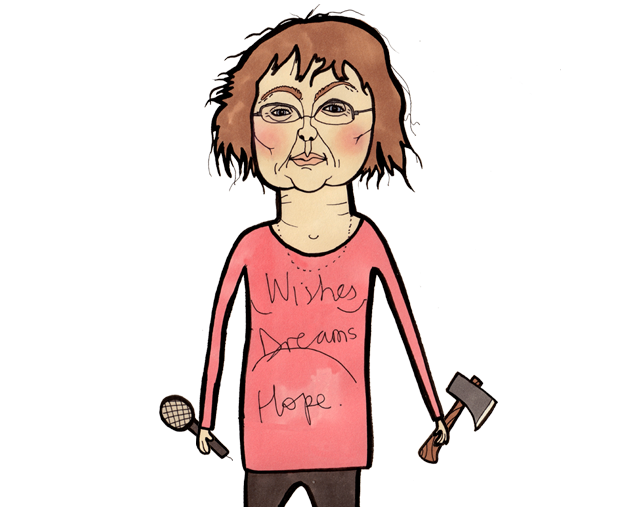 Margaret Sinclair and her gross snogging…yuck. She looks like she would be equally as comfortable beheading rabbits with an axe as she was singing on stage. Utterly creepy lady.
P.S.
LAST AUDITION SHOW! Huzzah!
Posted September 19, 2011 Celebrities, TV, Women, X Factor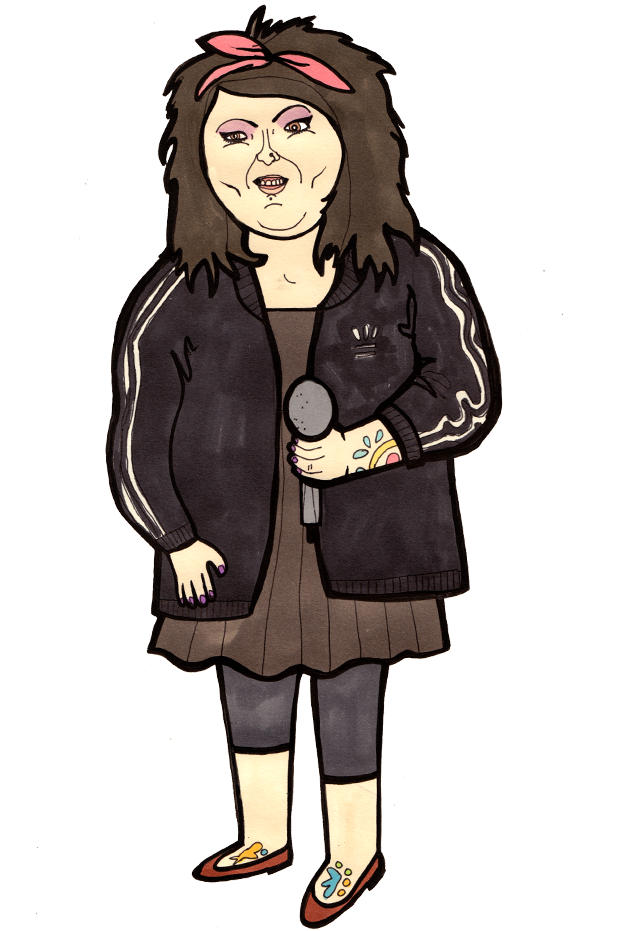 Kelly sounded stupid when she said "I've had that song in my head all day, no joke!" (or whatever she said). Kelly, everyone has that song in their head. It's a really popular catchy song- it's on TV shows, on adverts, on the radio, in the gym, in pub toilets….EVERYWHERE! Plus I bet every third auditionee sings an Adele song, so it's hardly out of the blue that Jade sang one. Stop crying!
I can't wait to see Jade post-makeover. Everything about her was a bit grotty and gross, hopefully the Sharpie™ eyebrows will get scrubbed off soon. Also, did you read in the papers she thinks she is a vampire? Yuck.
Posted September 5, 2011 Celebrities, Portrait, TV, Women, X Factor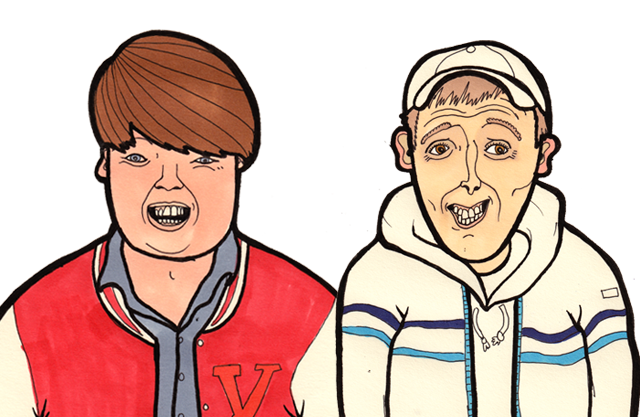 My favourite time if the year has arrived! And with Big Brother a total write-off it's the highlight of my reality TV year!
I dislike the audition shows; I really dont like seeing people put infront of the judges just to get humiliated. It was awful and when the judges were laughing at Duos when they tried their hardest…poor things. It's not their fault they're idiots.
As for Craig and Johnny..It's the 8th series and the judges still look surprised when normal/ugly people have good voices too- haven't they watched the show before? I'll explain: In the auditions, people are ugly and we presume they are stupid cos they are ugly, and then in the live shows we see them transform into beautiful butterflies hatching out of their old yellow-teeth & maggoty skin to flutter off to stardom. It's heartwarming!
Posted August 28, 2011 Celebrities, Men, Portrait, TV, X Factor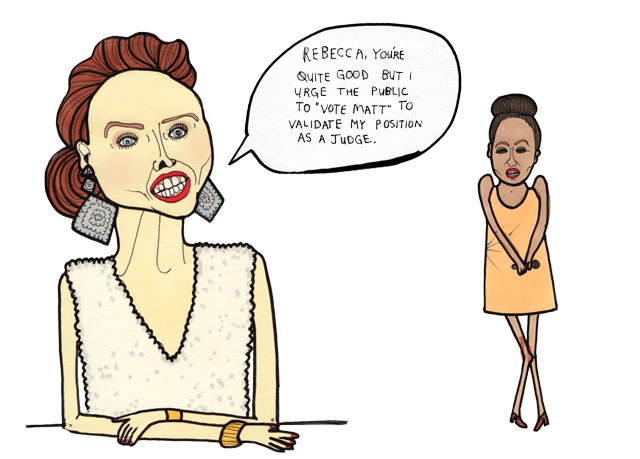 Well done Matt blah blah blah…I just didn't care about the final this year. It took too long to announce and I was bummed One Direction didn't get through to the final two. Now that Dannii has had a winning act, does that mean she will still be a judge next year? There are rumours that Simons replacement next year will be James Corden (who is as qualified to judge singing as Alisha Dixon is to judge dancing). I will miss Cheryl if she goes to the US next year, and I hope Louis stays on- he is a dafty but a sincere dafty.
The duets section on Saturday was so cringy! Xtina/Rebecca looked very akward and Matt looked like he needed a cold water hose-down within 20 seconds of Rhianna appearing on stage. Robbie did a good job with the boys, and it was nice to hear from Simon that he had made an effort in rehearsals to put the act at ease.
Sunday was boring, a series of tedious re-caps interspersed with an appearance from the now ubiquitous Take That, finalist songs and mental outside broadcasts (face pizza anyone?!). By the time the results were shown I was finding it hard to care, in my view Matt and Rebecca will release the same sort of bland music that Leona/Burke/McElderry have done in the past. I will be looking forward to seeing what Cher releases, hopefully something genuinely current and exciting (maybe with a little help from Cheryl?).
I didn't enjoy the parading of the 'wacky' auditionees, that felt exploitative and unnecessary.
PS
Did anyone catch The Xtra Factor where Konnie revealed that at the Bootcamp stage, 2 out of the 4 judges thought that Gamu was going to win…Ouch.
Posted December 13, 2010 Celebrities, Portrait, TV, Women, X Factor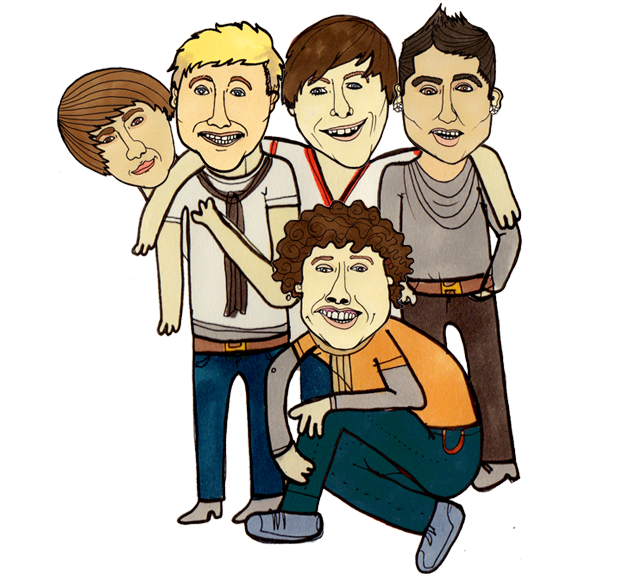 I am beginning to grow fond of One Direction, they have embraced the One Piece Tracksuit (Click for amazing pic!) and seem nice enough young men. My only issue is with Liam, who doesn't seem to fit very well in the boyband mould. I think he only made it for his vocal ability, rather than his charm or stage presence, which I think is why he didn't get past Bootcamp before. The rest more than make up for it, and I think they will defo be in the final.
I am a bit worried about tonight, I hope that Mary leaves! I will be really annoyed if she doesn't get the boot. None of the others deserve to go, but I really mega hope Cher doesn't get the bullet. She is aggressive looking and talks like a simpleton, but I would much rather watch her do the 'celeb duet' part of the final than Rebecca or Matt. Imagine her rapping away with the BEP or Alicia Keys!? Wicked, innit!
Posted December 5, 2010 Celebrities, Men, Portrait, TV, X Factor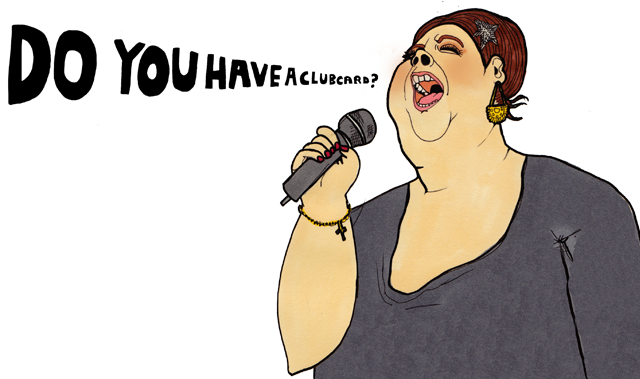 Mary sings like a town crier. Surely she can't make it to the final? I laughed at the sing-off when Wagner tried to hold her hand and she pulled it away from him. Creepy man.
Katie has gone! Shock horror! (not). Even her haircut couldn't save her after that awful version of 'Sex on Fire', it didn't suit her voice and she looked like a child playing at being a rockstar. I think the shock of leaving must have given her a case of amnesia; why else would she be thanking the public for 'all their support'?
Durrr Katie- everyone hates you!
Posted November 29, 2010 Celebrities, Portrait, TV, Women, X Factor