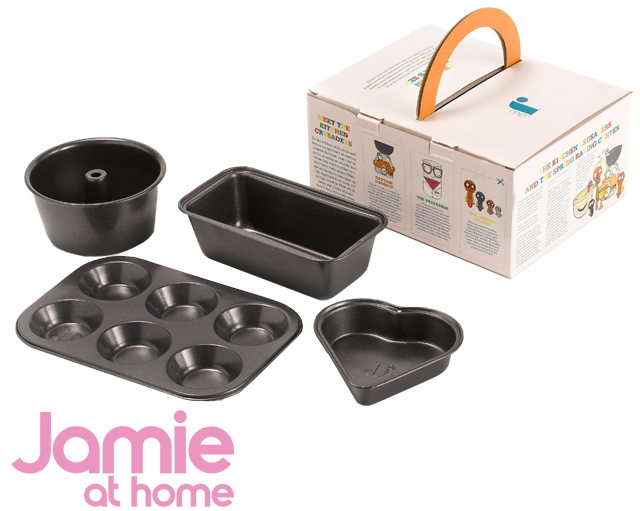 This set features the fabulous Kitchen Crusaders, a ragtag bunch of cooking utensils who live on the shelves of the kitchen cupboard. When the action starts, they open the door and jump out, using their incredible skills to transform kitchen chaos into an amazing spread of delicious dishes. Inside this easy-to-carry box, you'll find four mini baking tins for little bakers. The heart tin, loaf tin, six-hole muffin tray and ring-shaped tin each come with its own special recipe card for making scrumptious cakes. Made from professional quality quantum 2 carbon steel with a two-layer, non-stick coating.
Available to buy HERE!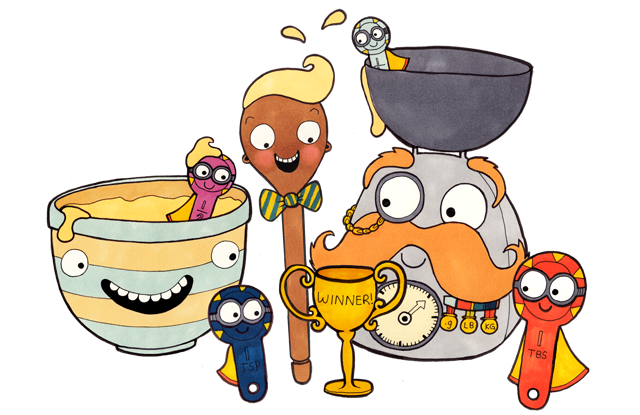 Some of the original artwork.
Posted May 4, 2011 Exposure!, Food, Jamie Oliver