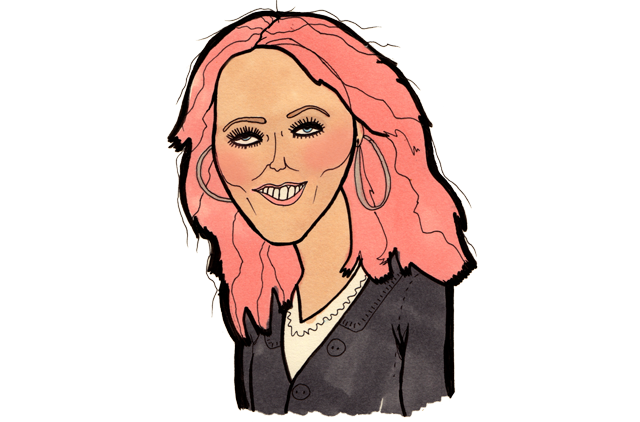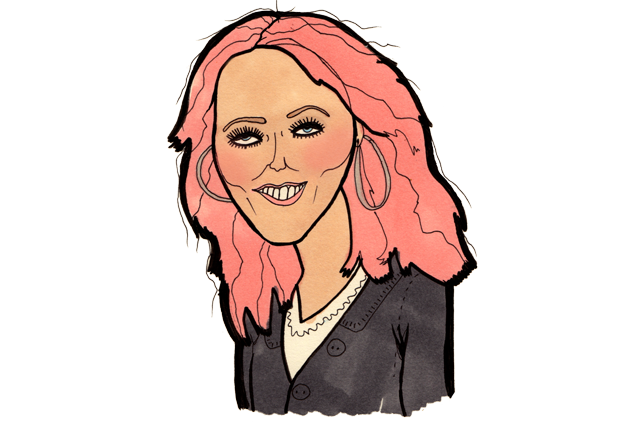 What is up with her eyes?
Posted November 14, 2011 Celebrities, Portrait, TV, Women, X Factor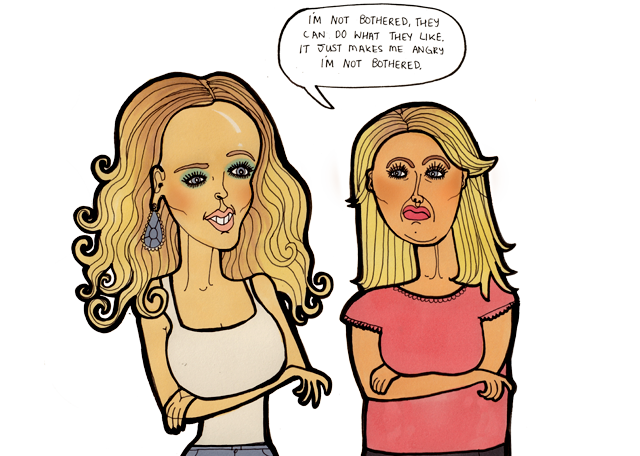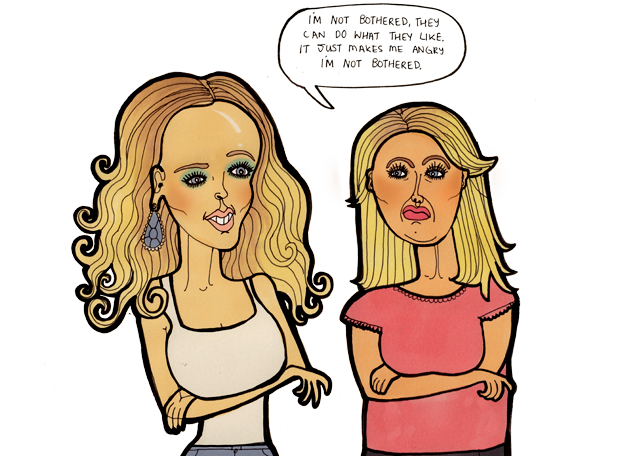 Hey! Duckface! If you're not bothered, then stop going on about it. Also, even though you did 'invest 10 years' of your life to Marks family, you hated them and they hated you. They don't owe you anything.
Where's straight talking Gemma when you need her? Someone needs to tell Lauren G to shut up about Mark, and wear the dress size she is, not the dress size she wants to be.
PS
Where is Maria Fowler these days?!
Posted October 30, 2011 Celebrities, Portrait, TV, Women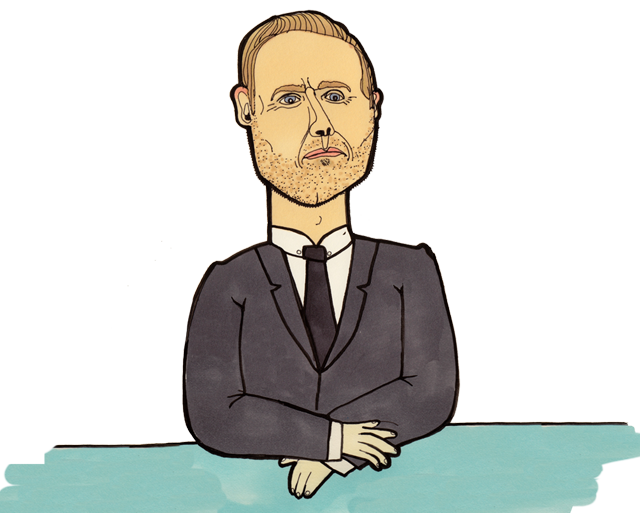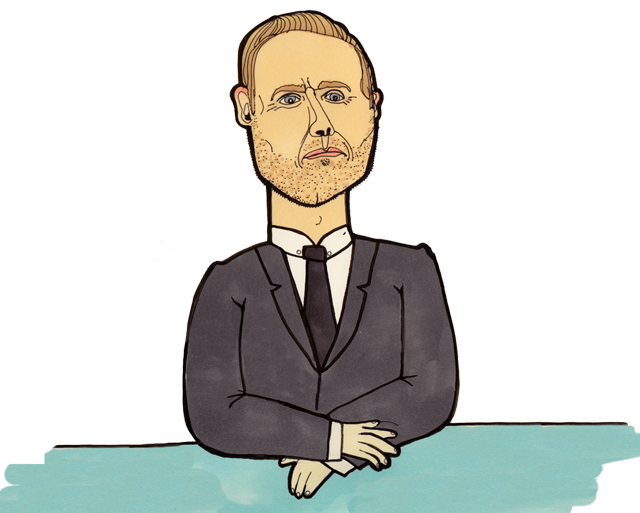 This weeks Xfactor was full of drama! The judges seem to really lay in to each other, Tulisa in particular was stirring and causing a right rumpus. I really wish she would just let the whole 'is it rock?' argument go, and she really shouldn't have brought up the Misha issue. I felt that that was very unfair on Misha, humiliating her and ruining her character on live telly was really childish and unnecessary.
Even though her Sunday dress was AMAZING, I'm not sure if I like Tulisa, she is quite annoying. She speaks slowly like what she is saying is really profound, and she over uses the phrases "No one can deny…" and "To be honest…". I think she is far too immature to be on this show- she needs to take a lesson from Kelly, who usually avoids the politics and critiques the vocals and performance in her trademark smart & sassy manner.
The performances on Saturday were quite poor in general. Jonny, Frankie, and Sammy were boring and although Janets performance was quite good, in the VT where she was talking to the reporters I felt like punching her face. Kitty didn't really get a chance to sing properly, which I think was a shame and probably why she was in the bottom two on Sunday. I thought Kitty deserved to stay, but I doubt she will last much longer in the show. I just don't think her voice is good enough.
PS
I love Kellys big dark doe eyes.
Posted October 24, 2011 Celebrities, Men, Portrait, TV, X Factor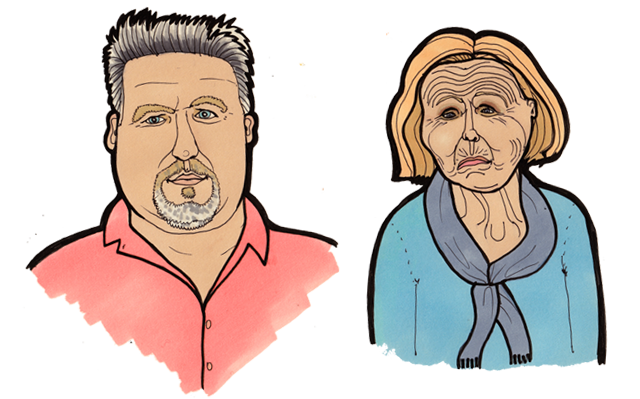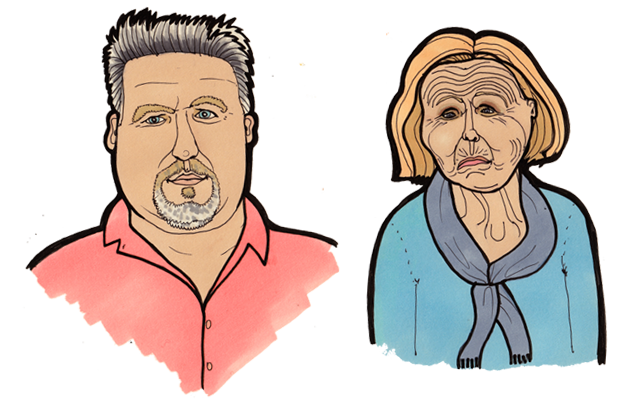 Cheer up Mary- I would be in heaven with 6 cheesecakes to eat!
Posted September 21, 2011 Celebrities, Food, Men, Portrait, TV, Women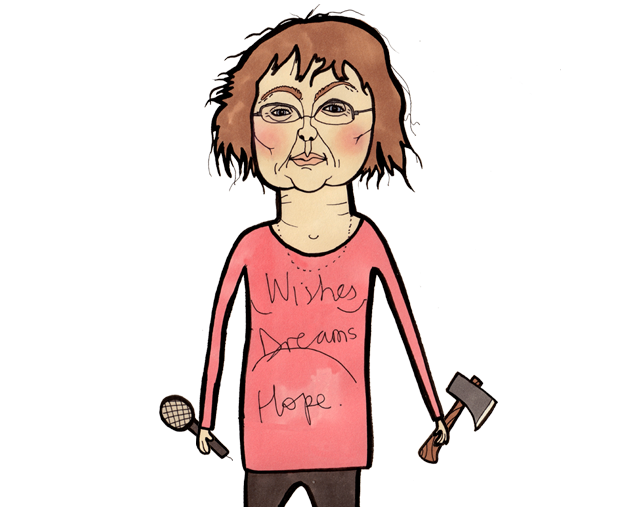 Margaret Sinclair and her gross snogging…yuck. She looks like she would be equally as comfortable beheading rabbits with an axe as she was singing on stage. Utterly creepy lady.
P.S.
LAST AUDITION SHOW! Huzzah!
Posted September 19, 2011 Celebrities, TV, Women, X Factor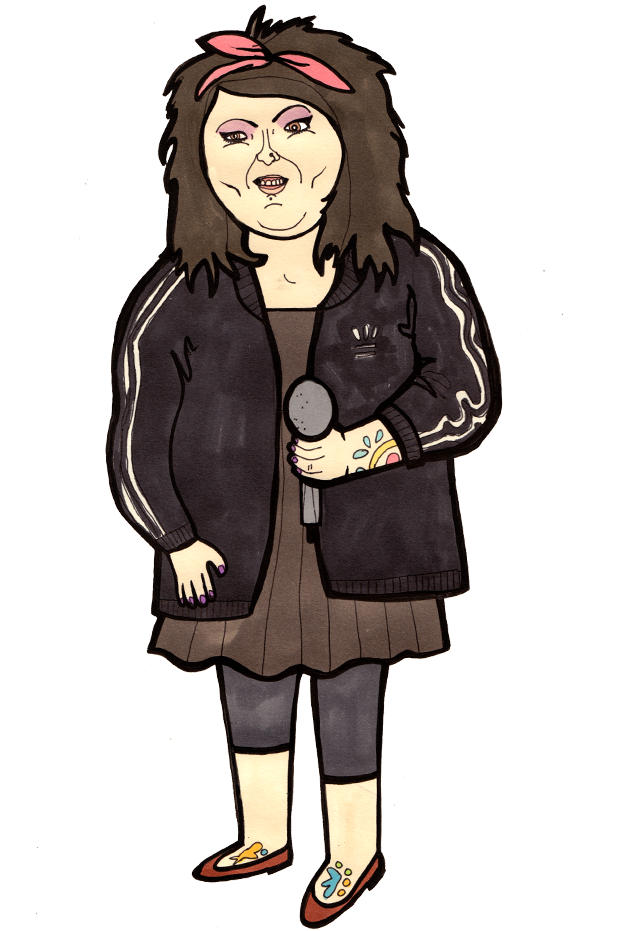 Kelly sounded stupid when she said "I've had that song in my head all day, no joke!" (or whatever she said). Kelly, everyone has that song in their head. It's a really popular catchy song- it's on TV shows, on adverts, on the radio, in the gym, in pub toilets….EVERYWHERE! Plus I bet every third auditionee sings an Adele song, so it's hardly out of the blue that Jade sang one. Stop crying!
I can't wait to see Jade post-makeover. Everything about her was a bit grotty and gross, hopefully the Sharpie™ eyebrows will get scrubbed off soon. Also, did you read in the papers she thinks she is a vampire? Yuck.
Posted September 5, 2011 Celebrities, Portrait, TV, Women, X Factor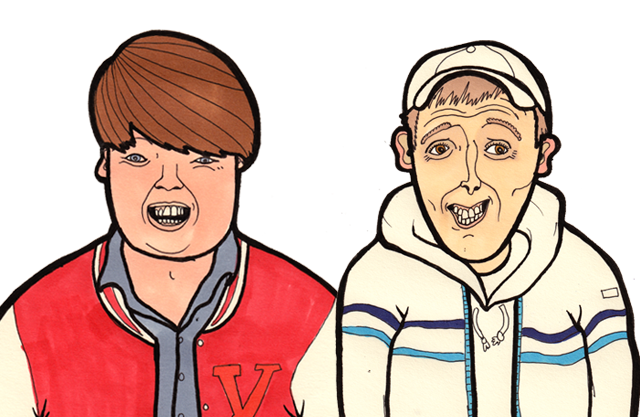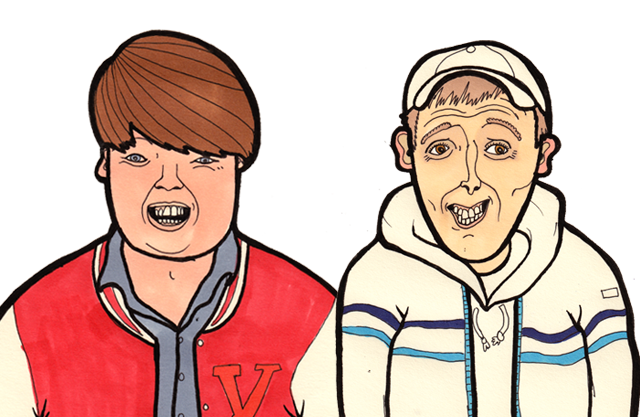 My favourite time if the year has arrived! And with Big Brother a total write-off it's the highlight of my reality TV year!
I dislike the audition shows; I really dont like seeing people put infront of the judges just to get humiliated. It was awful and when the judges were laughing at Duos when they tried their hardest…poor things. It's not their fault they're idiots.
As for Craig and Johnny..It's the 8th series and the judges still look surprised when normal/ugly people have good voices too- haven't they watched the show before? I'll explain: In the auditions, people are ugly and we presume they are stupid cos they are ugly, and then in the live shows we see them transform into beautiful butterflies hatching out of their old yellow-teeth & maggoty skin to flutter off to stardom. It's heartwarming!
Posted August 28, 2011 Celebrities, Men, Portrait, TV, X Factor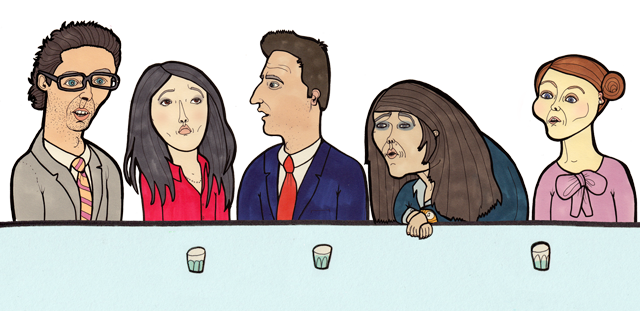 My vote to go tonight- Natasha, yeah? She is just a hunch dressed in easy-iron-poly-mix, yeah? And no one called 'Scribbins' ever wins anything, yeah?
Posted July 13, 2011 Celebrities, Men, Portrait, TV, Women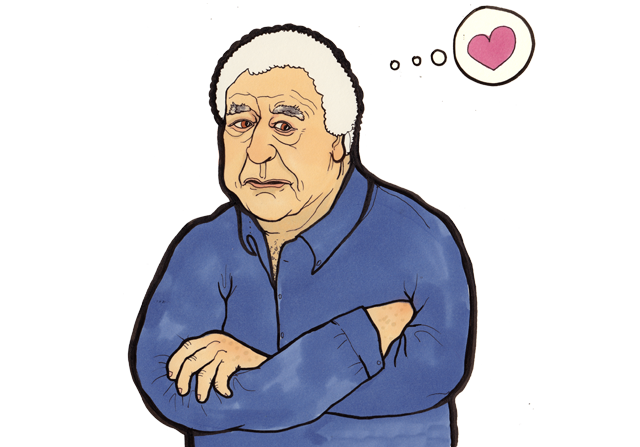 Posted May 5, 2011 Celebrities, Food, Men, Portrait, TV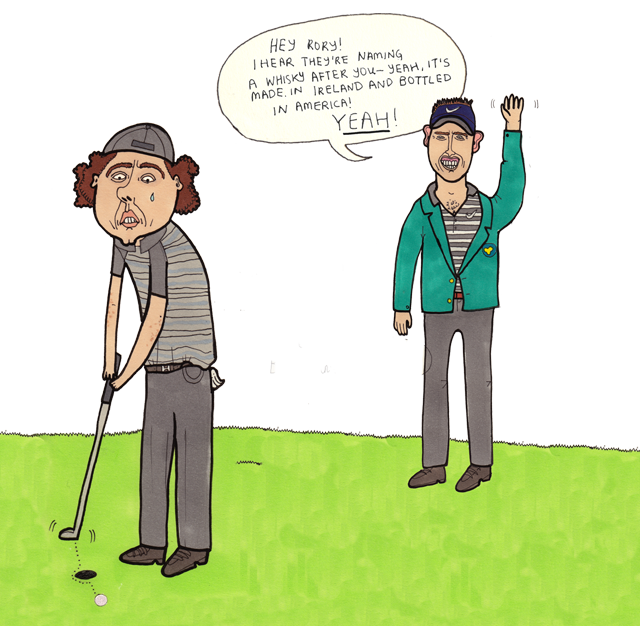 Thanks Twitter for the joke!
Posted April 11, 2011 Celebrities, Men, Portrait, TV